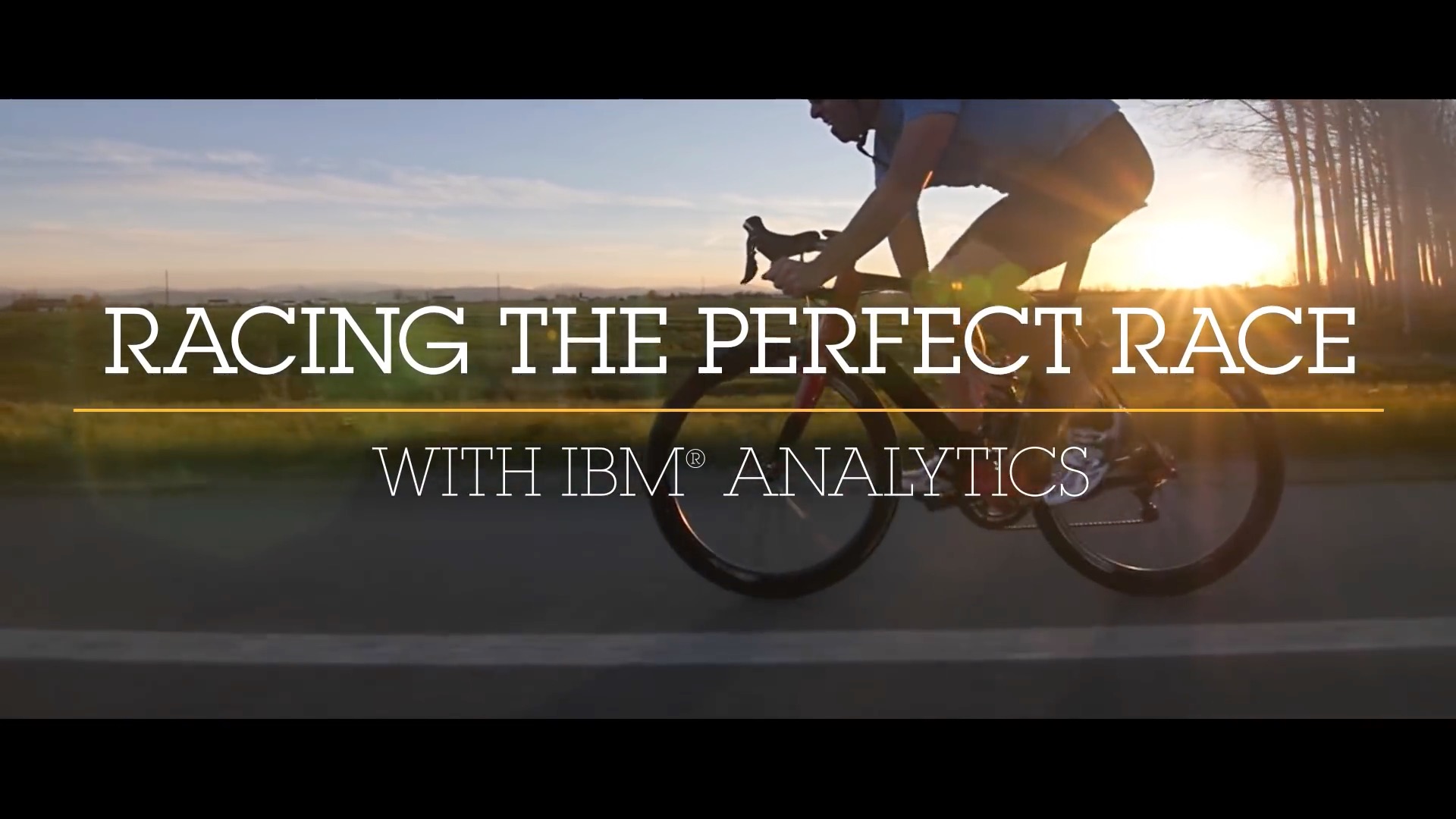 IoT
Ultra Cyclist Dave Haase is a living, breathing, human Internet Of Things
I want to share an amazing story: The Dave Haase analytics journey.
Ultracyclist David Haase with the help of IBM Analytics is cycling 3,000 miles for the Race Across America while monitoring heart rate, distance ridden and power output. Now he can stay on time, on path and in motion. This is a real-life use case for applying analytic insight.
The Race Across America is a coast-to-coast cycling race that covers 3,000 miles through deserts and over mountains. Dave had to plan crucial aspects of his race such as how many calories to consume, how much water to drink and when to stop for a precious two hours of sleep. Dave teamed up with IBM Analytics to leverage Internet of Things sensors and devices which provided data for informed decision-making.
Furthermore, Dave was able to take advantage of weather data provided by The Weather Company which boasts the world's largest and most accurate collection of weather data.
Here is the Internet of Dave: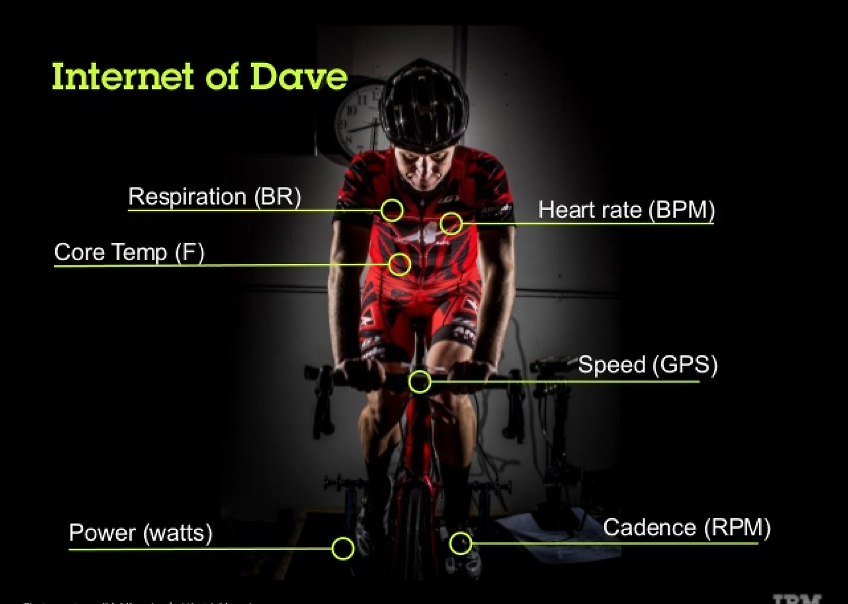 Dave will be totally instrumented during his respiration, heart rate, power in cadence, core temperature, and speed are consolidated on an android device in a dashboard built with IBM Bluemix.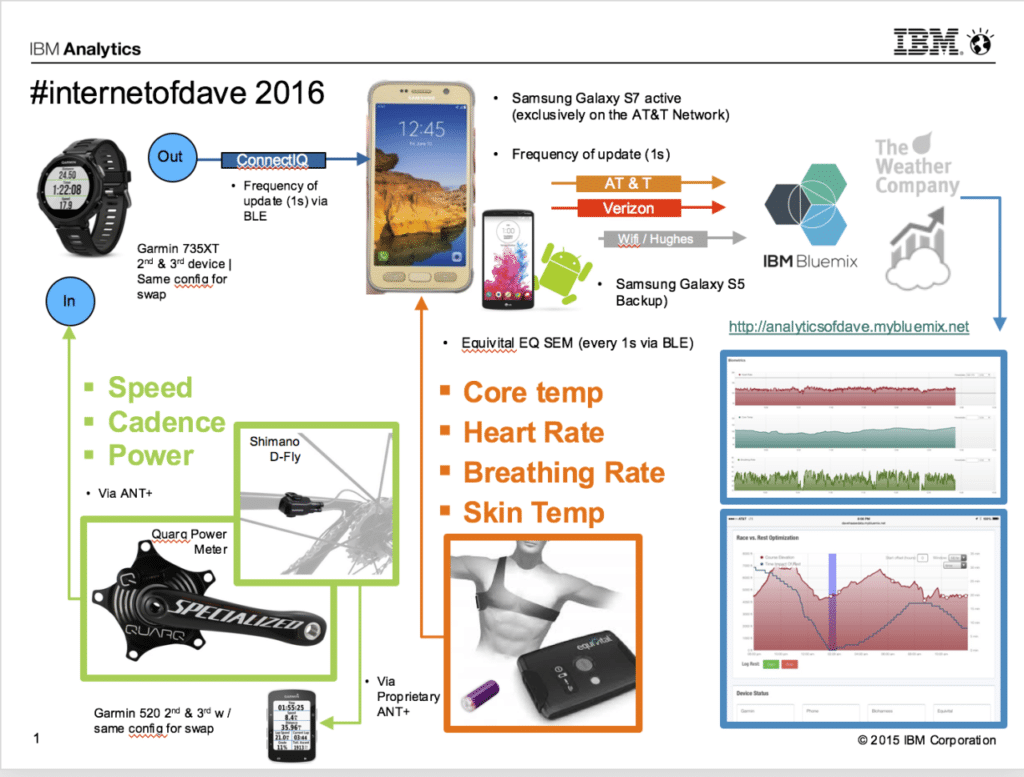 See the real time dashboard on Bluemix:
Enjoy to follow Dave Haase