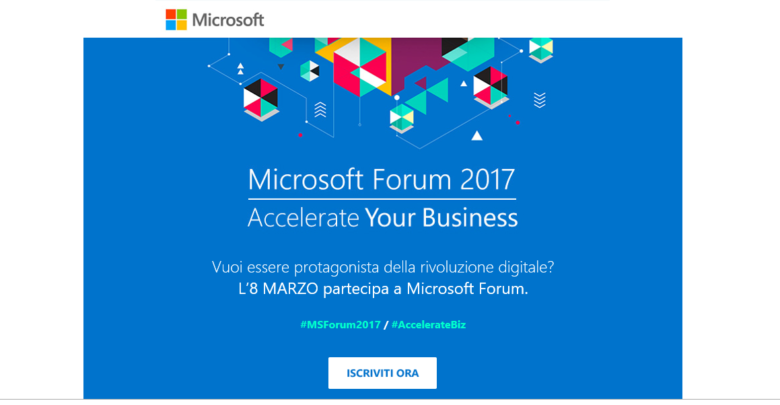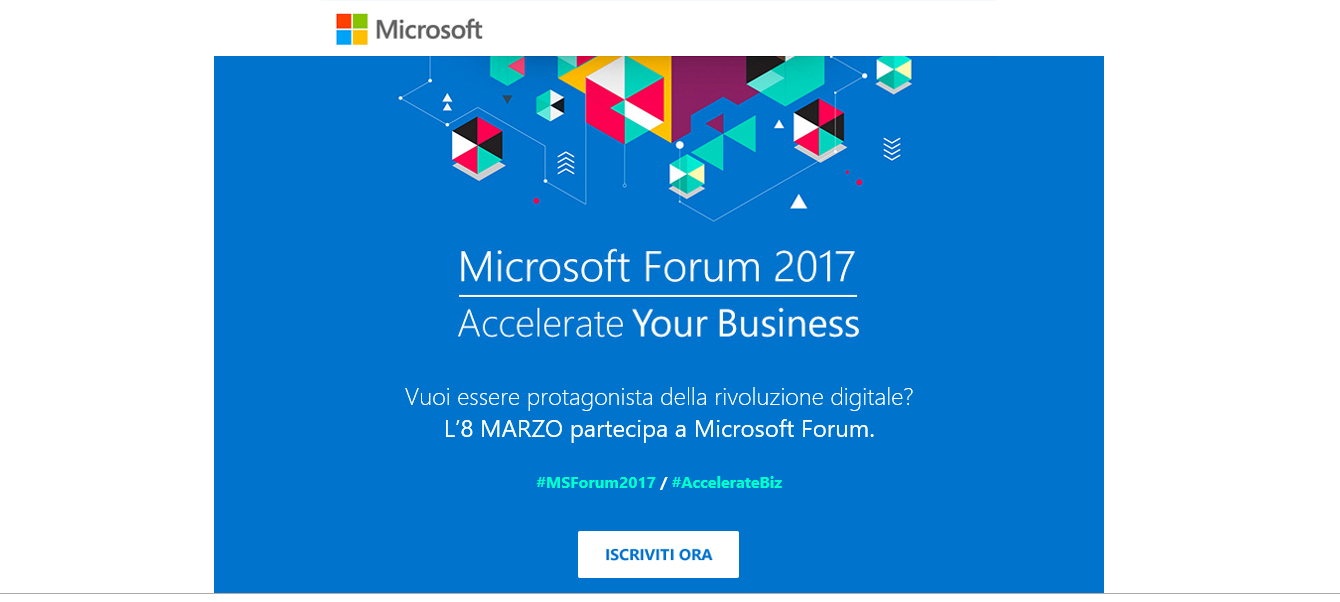 Microsoft Italy´s leading partner and customer conference, the Microsoft Forum will be arriving at Milan on the 8th of March for its second edition.
The event, focused on Industry 4.0 and Digital Transformation in the digital era, is dedicated to the Italian businesses and shows the potential of Microsoft technologies and its partners' solutions.
Business agility for all sales, logistic, purchase or reporting  processes tailoring to rapidly changing market requirements will be presented as exemplary advantages and important business impact when facing the challenges of Digital Transformation.
Attendees of the event will learn how the IT in its new role of Industry 4.0, IoT and Cloud scenarios will develop to a driver of innovation in approaching new business models an market strategies.
enjoy !