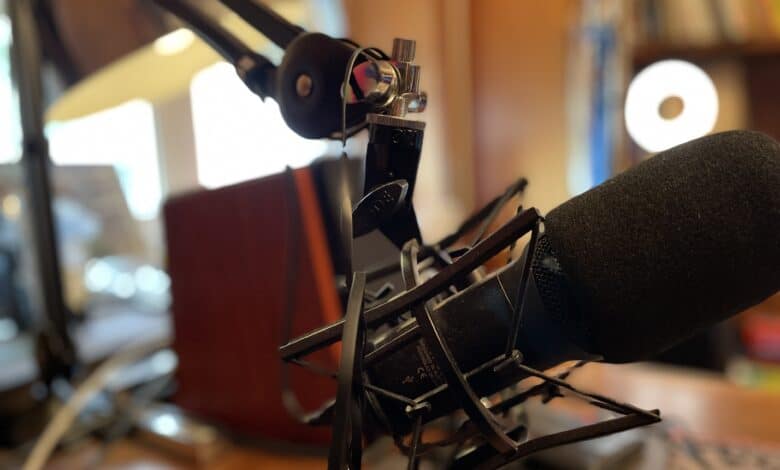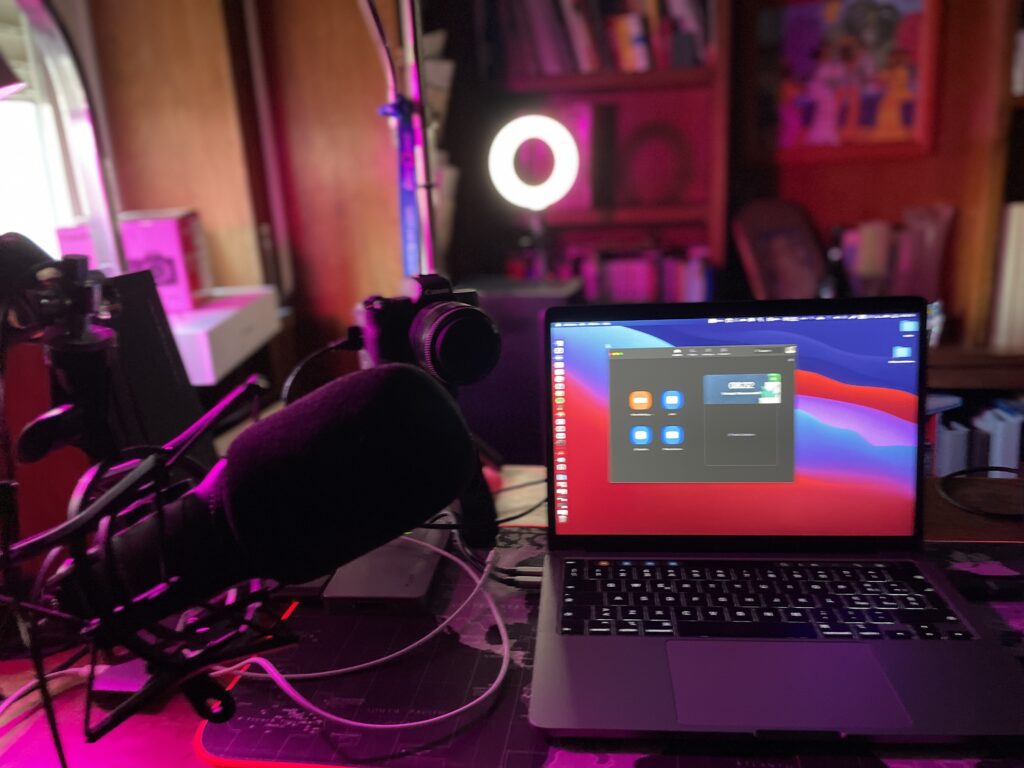 First things first, this is not a "how-to" post explaining you the "one right way" of setting up your home office. I'm going to describe my home office setup designed during the pandemic period, step by step during last one year. I'm just sharing what I've done to improve my home office situation, I will be glad to hear any feedback or advice you might have on this.
The most important thing I understood is that if you work hard and for many consecutive hours from home, you cannot have wireless connections. I eliminated any wireless connections. I have a cable for anything, my systems are wired-only 🙂
It took me 20 years of my career to have everything wireless but it took 1 year of pandemic to realize that for my needs it is better to have everything wired.
If you are all day live in meetings with cameras, microphones, headphones, PCs, smartphones, you cannot have WI-FI network connections with uncontrolled latency, microphones that lose the bluethoot connection, other devices that need to be recharged, managed, etc.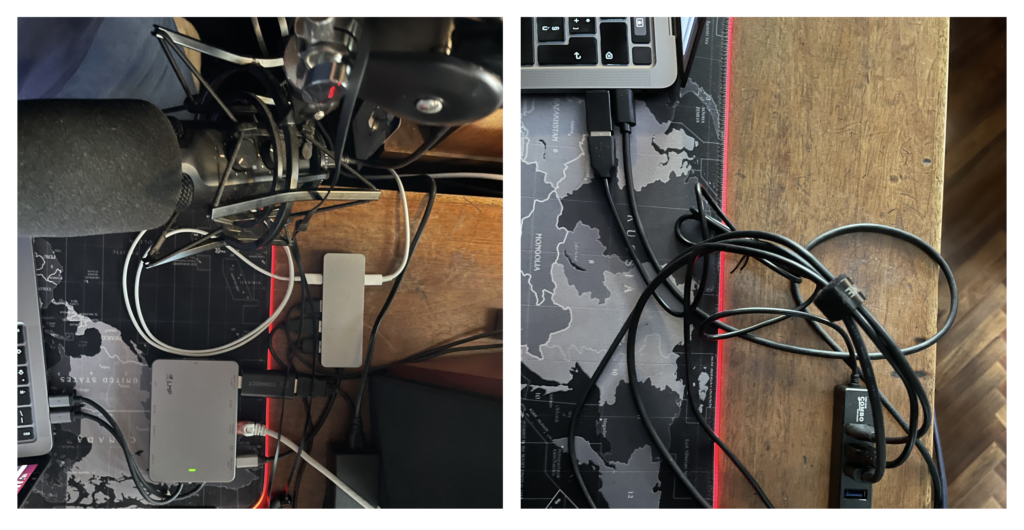 The second thing I understood is to have a comfortable chair, but really comfortable, but not a comfortable common chair, but a chair that was created to stay in front of a monitor for hours, hours and hours, a gaming chair! I have chosen among these -> https://www.dxracer-europe.com/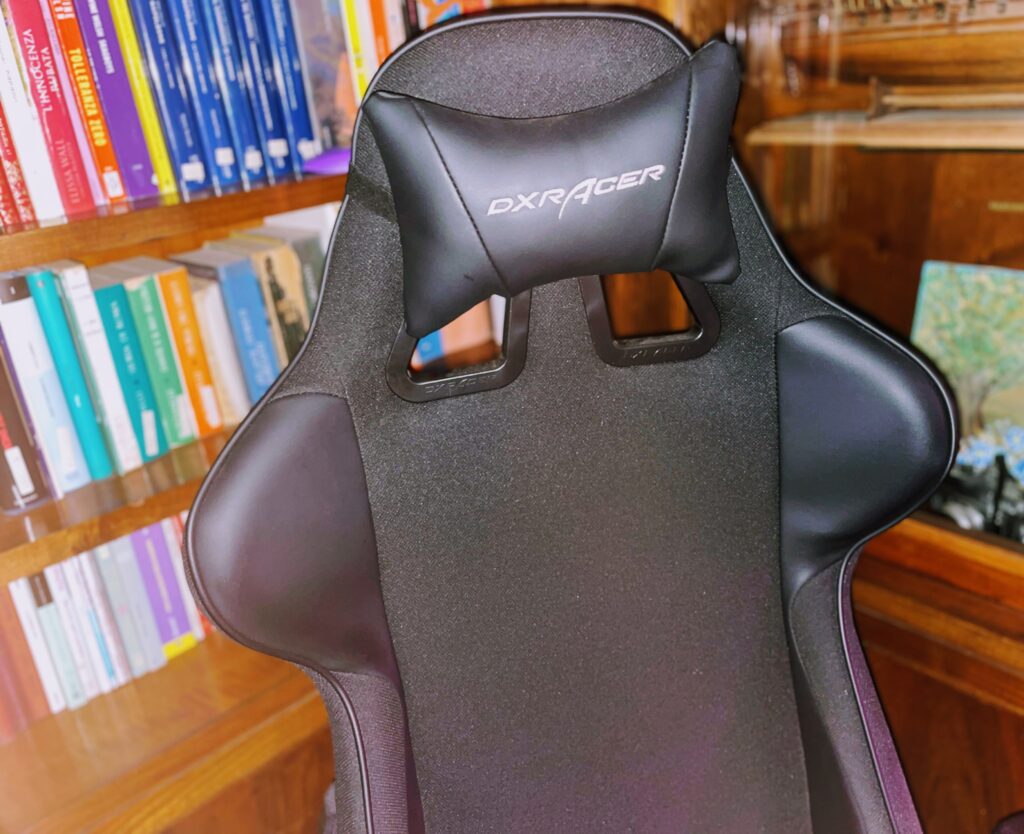 The third thing I realized is that in meetings and live events it is necessary to broadcast high quality video and audio. The quick-fix solution times are over, by now we have almost all become professionals of the work from home. So, for video stream I'm using a Canon EOS M50 as webcam.
I got a live-stream kit -> https://www.canon-europe.com/cameras/live-streaming-solutions/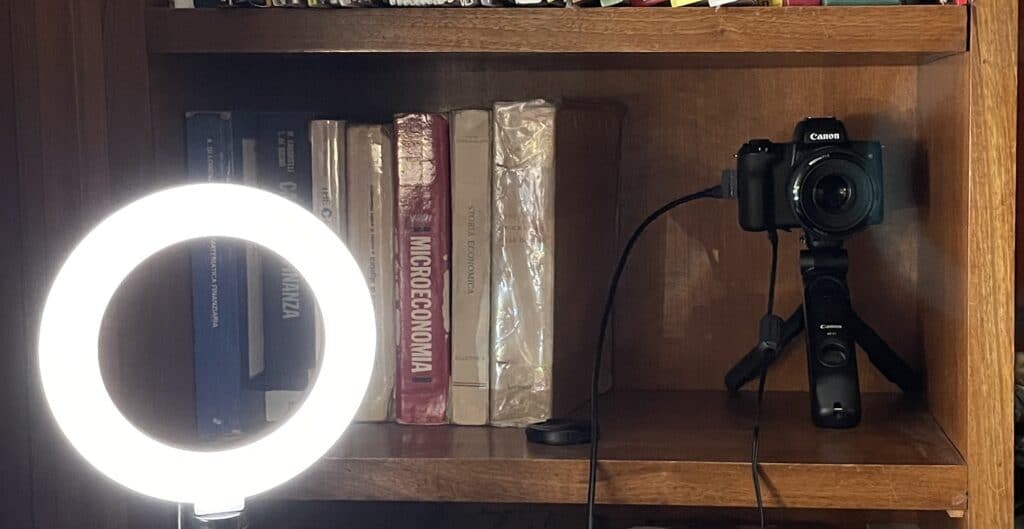 Moreover I update the camera lens with:
Yongnuo YN 50mm f/1.8 -> https://shotkit.com/yongnuo-yn-50mm-f-1-8-review/
to create the Bokeh effect. Bokeh is defined as "the effect of a soft out-of-focus background that you get when shooting a subject, using a fast lens, at the widest aperture"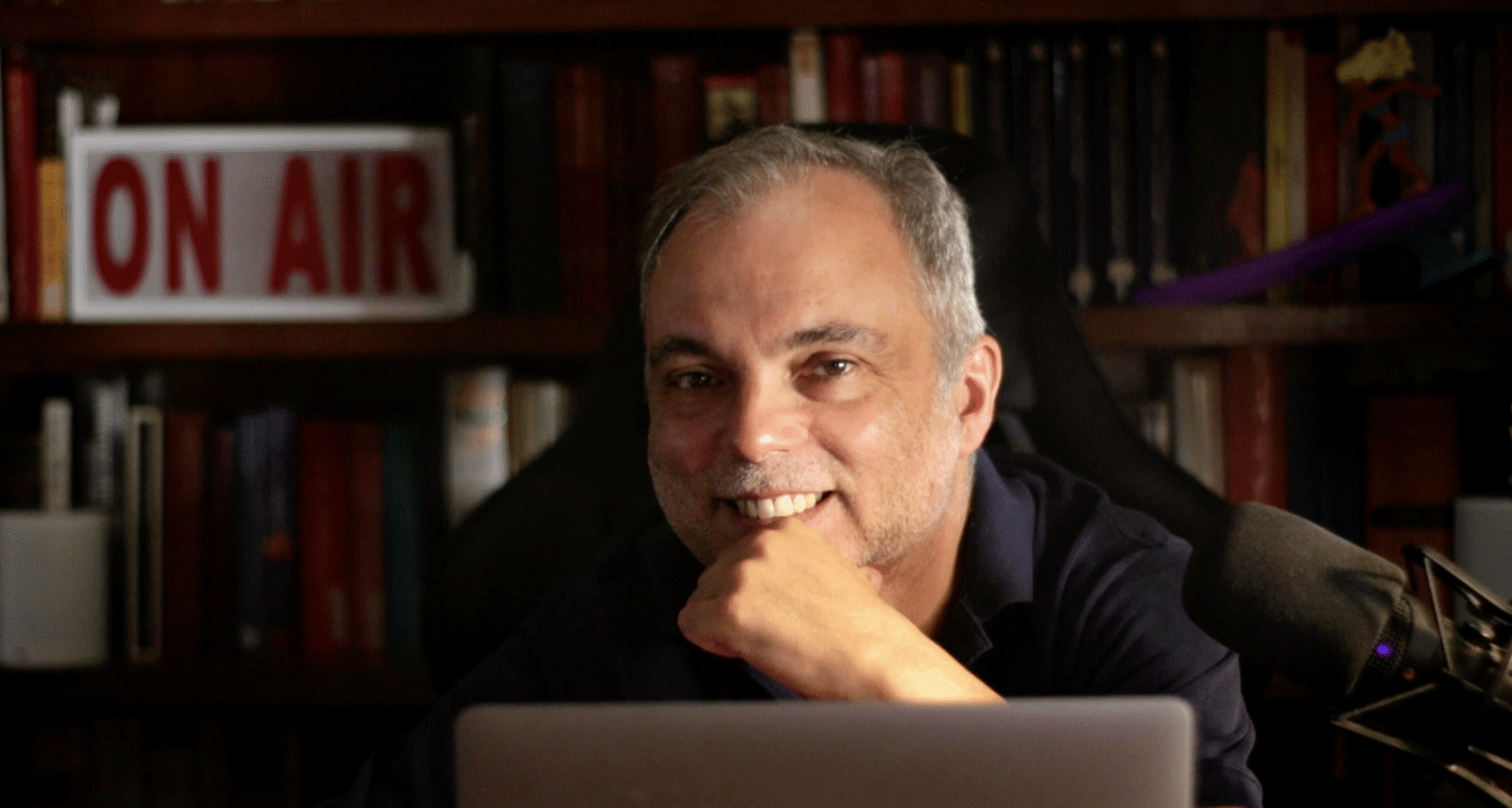 As for the audio I'm using a Rode Kit composed by
Rode NT-USB Microphone -> http://en.rode.com/microphones/nt-usb
Rode PSA1 Arm -> https://www.rode.com/accessories/stands/psa1
Rode SM6 Shock Mount with Detachable Pop Filter -> http://en.rode.com/accessories/sm6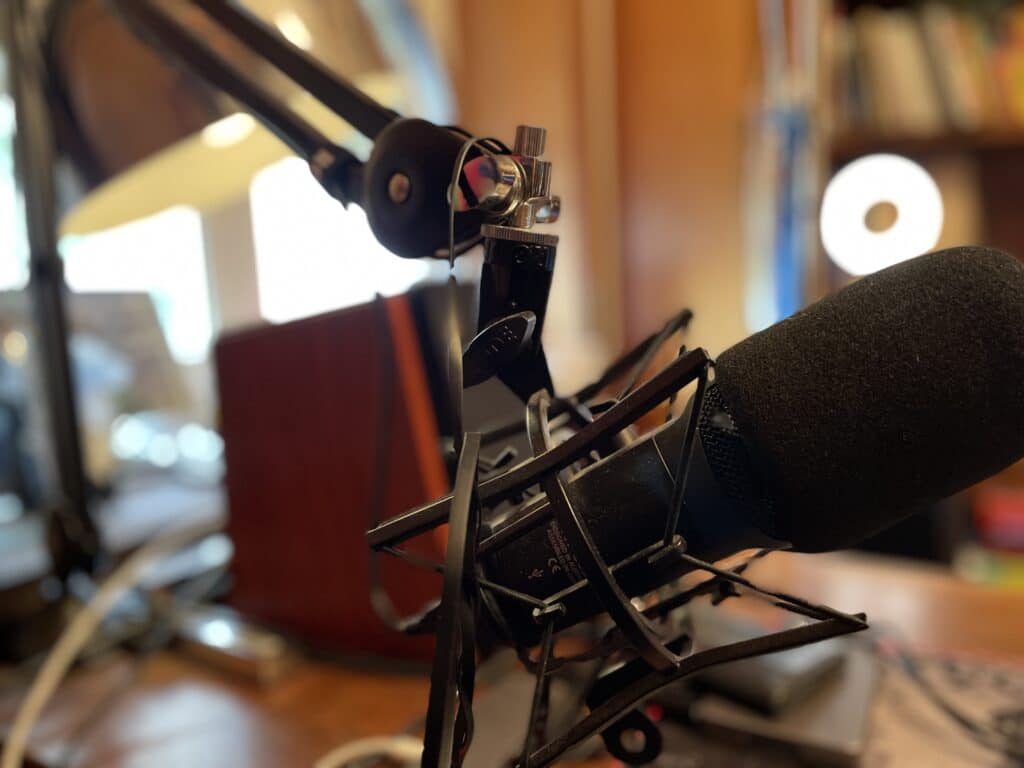 To manage Mic, external audio fonts, bass guitar and other audio devices I'm using:
M-Audio 192|4 sound card -> https://www.m-audio.com/air-192-4
Edifier R1700BT speakers  -> https://www.edifier.com/product-r1700bt.html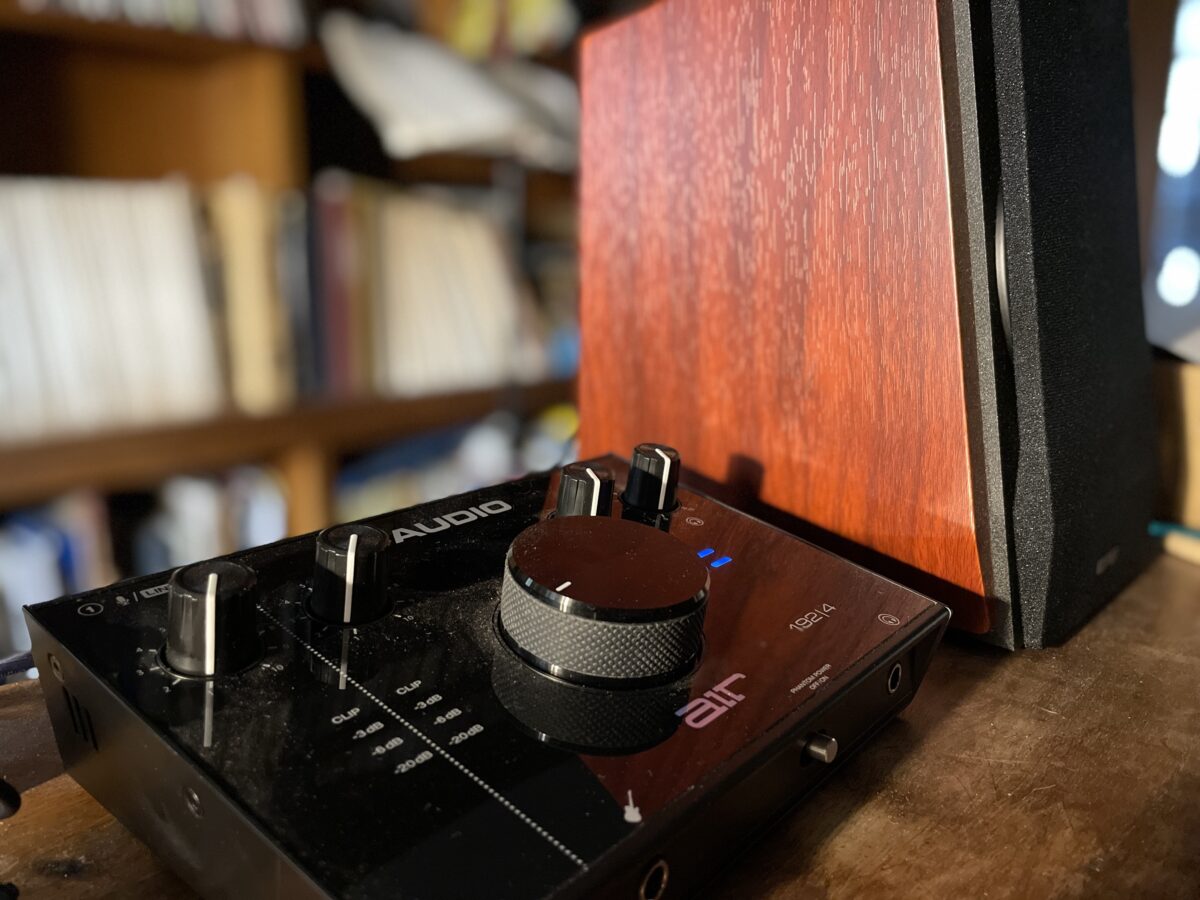 Colored lights, plates, books, etc complete the setup. Of course everyone is free to decorate and show the image of himself he really believe it's appropriate.
I would be enormously happy to receive any advice from you on what I might be missing in my home office setup and what you would recommend. I understand our situations might be different but we are all in this together and if you have something to share please do so!