👉🏻 With over two decades of immersion in the IT landscape, I proudly assume the role of a Senior Solution Architect at MongoDB, a pinnacle database platform boasting an expansive clientele of over 26,800 global enterprises. My realm revolves around guiding our diverse range of customers and users towards weaving dependable, scalable systems through our cutting-edge data platform. As a steadfast collaborator with our sales team, my strategic input not only secures deals but propels our business trajectory.
🚀 From startups to industry giants, I serve as a steadfast advisor, commanding trust across the spectrum of enterprise IT organizations. My devotion lies at the crossroads of technology, innovation, and paradigm shifts. As a pioneer who witnessed the inception of the Internet, I've traversed the vast evolution of the web, cloud, and artificial intelligence. Venturing into the uncharted territories of cognitive computing, I harnessed the prowess of IBM Watson and Microsoft's arsenal to empower clients in their business metamorphosis.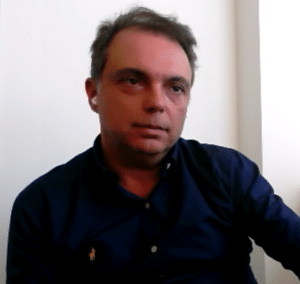 👨🏽‍💼 Furthermore, I've orchestrated the revitalization of the customer and employee experience through ServiceNow's SaaS portfolio. At present, my expertise blends seamlessly into the cloud, AI, and data realms. Today's business transformation hinges on data, the digital economy's most prized asset. In this pursuit, I champion MongoDB as the premier platform to unlock its boundless potential.
🍀 With a fervent belief that innovation is the compass guiding our technological voyage, I revel in the journey ahead as we harness data to illuminate a future that redefines what's possible.
I filed for patents to protect the following inventions, which were granted by the United States Patent and Trademark Office (USPTO) -> http://patents.justia.com/inventor/mario-noioso