Engineer, technology enthusiast, inventor, digital transformation, AI, digital advisor @Microsoft, gamer, bassist, www since 90s.
Digital Transformation can be a buzzword or a real disruption, I have been an Architect for at least the last 8 years and a specialist and developer before. When the new coming technologies enables new business models, I switch my consultancy approach from a technology-first approach to a business driven approach, where customer experience and data culture are the first aspects to manage and deal with. Today my job consists in supporting organization to create a full program of change, design the activities, identify the best business model, optimize operation and think jointly on how technology can transform their products and services. In today's world we should sell experience made by wonderful smart product and services, solving problems of everyday life. Technologies is the invisible enabler that simplify our life.
I am a technical passionate person, I acted as pioneer in the cognitive computing area and IoT, using Watson first and now Cortana to help customers tailor services to their businesses, integrate into their core systems, and jump-start efforts to develop new solutions and offerings.
I've been making successful presentations to large audiences for years about Watson, Internet Of Things, Visual Recognition, BOT, Social Network integration, Cloud and Cognitive Computing.
"I had always been fascinated with computers. I took my first Commodore computer on 1982, my first Microsoft experience was about Dos 3.0 emulated on AMIGA 500. Since Windows 95 I surf the web. I feel very lucky to be able to call my passion my job :-)"
I had filed for patents to protect the following inventions, this listing includes patent applications that are pending as well as patents that have already been granted by the United States Patent and Trademark Office (USPTO).
After 16 exciting and very rewarding years at IBM I embarked on a new journey as Digital Advisor at Microsoft.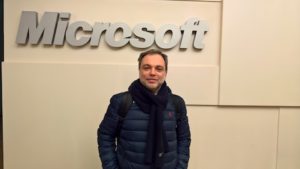 Want to connect with me on LinkedIn  ? 🙂

Summary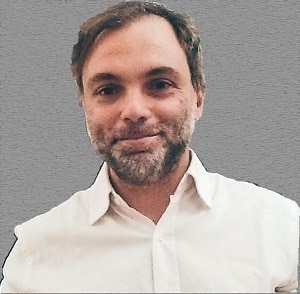 Name
Nickname
Website
Job Title
Digital Transformation Advisor