Technology enthusiast, Inventor, Digital Transformation, AI, Engineer, gamer, surf the net in the late 80s.
I am passionate about new technologies, new ideas and new ways of thinking. I acted as pioneer in the cognitive computing area using IBM Watson first and Microsoft platform later to help customers tailor services to their businesses, integrate into their core systems, and jump-start efforts to develop new solutions and offerings. Today I am a Senior Solution Consultant in ServiceNow.

The Solution Consultant, also known as a Presales Consultant, Sales Consultant or Sales Engineer, is responsible for leading the solutioning throughout the sales cycle and delivering thought leadership to companies to transform their customer's experience.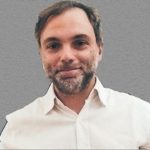 I support the organization to create a full program of change, design the activities, identify the best business model, optimize operation and think jointly on how technology can transform their products and services. Re-imagining and bringing to life ways in which our technology can open new and innovative ways for our customers by increasing their employees' engagement and productivity or creating new business opportunities.
I had filed for patents to protect the following inventions granted by the United States Patent and Trademark Office (USPTO).