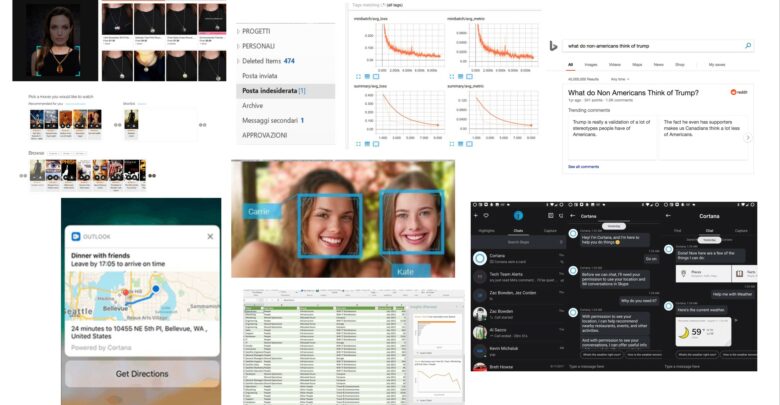 The adoption of AI in business and society is being spurred on by tech giants with resources to design, build and roll out services affordable and simple enough for everyday use. Microsoft is one of those at the forefront. This year, the words Artificial Intelligence appeared in a vision statement for the first time, reaffirming that smart, learning machines are considered central to everything they do.
While it may only just be beginning to shout about it, Microsoft has been building intelligent functionality into many of its products and services for some time. If you regularly use Skype, Office 365, Cortana or Bing, you have probably come across them.

The Microsoft's conversation as a platform offering represents a chat-based interfaces will overtake apps as our primary way of using the internet for finding information, for shopping, and for accessing a range of services. All apps will become smarter thanks to Microsoft cognitive services that let them understand faces, emotions, and other information contained in photos and videos. Cognitive services are built on nearly two decades of advancements in machine learning and natural language processing, for delivering a future powered by artificial intelligence.
The AI right now: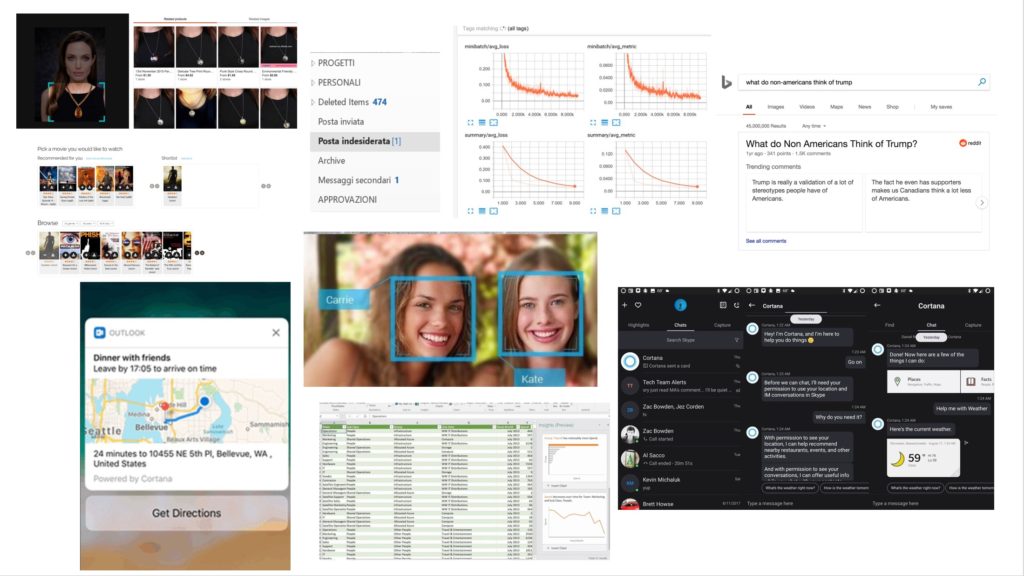 The cognitive computing is the ability to simulate human thought process in a computerized model. Thanks to cloud computing and Big Data, cognitive computing has become affordable and accessible to businesses. Microsoft Cognitive Services are popular cognitive computing platforms that expose powerful capabilities through simple APIs. Though they were initially meant for developers, both the companies are building additional layers that are aligned with enterprise needs.

The Microsoft's core applications of analytics and Machine learning are cloud-based data stores, capable of holding the vast amount of data needed to train machine learning models. Azure's suite of machine learning services is easier for businesses to get grips with than offerings on some competing cloud platforms.
For those businesses wanting to roll their own analytics and machine-learning platform, the Cortana Intelligence Suite includes HDInsight, a managed version of the Hadoop big data platform, which includes a variety of software for processing and storing data at scale. Firms that want less responsibility for managing the underlying infrastructure can use Azure Data Lake Analytics, which is designed to run analytical jobs at very large scale and automatically takes care of the management and provision of underlying clusters.
Helping simplify the process for firms building their own machine learning model is Azure Machine Learning. This managed data science platform provides many of the components needed to build machine learning models. The bundled Azure Machine Learning Studio offers a graphical tool that lets users link together pre-built modules that handle each stage of training for machine-learning models. Users can drag and drop modules that link to datasets, pre-process data, run machine-learning algorithms and refine machine learning models.
Making the output of these machine learning and other analytics models easier to digest is Power BI, which can take data from various Azure, third-party services and on-premise sources and present them in dashboards and other visualizations, including user-created offerings.

Microsoft has built up the expertise that underpins these services over the course of many years, that level of investment continues to build with the AI and Research Group, led by Harry Shum, a longstanding AI researcher at Microsoft who helped developed the Bing search engine.