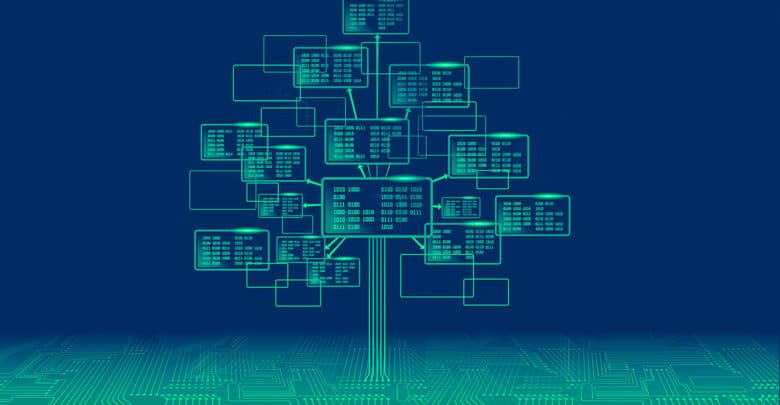 The year 2019 will be remembered as the year that Artificial Intelligence (AI) is entered the mainstream realm (you may be interested to "A brief history of AI").
AI is invading our everyday live, it can make our personal lives much easier, businesses are constantly coming up with new ways to use AI to engage with customers, make processes easier and drive sales. What's next for AI and how can it further boost the success of businesses in 2020 ?
In my opinion, here are top AI trends to watch in 2020:
HR
AI chatbots can improve the onboarding experience, the employees are able to find information just when they need it, AI chatbots can help in these areas: "where can I submitt my vacation?", "What is the company's policy on coming in late?" These are some questions employees can ask their chat assistants. AI can capture employees'daily experiences in real-time as employees feeling using sentiment analysis. AI can provide insights into the general mood of employees, their satisfaction with the workflow, and their relationships with their teams and managers. AI can offer HR predictive insights into employee behavior patterns, including employees' tendency/desire to quit. HR can then create personalized responses to prevent such events by enriching individual employees' engagements. Employees who feel more valued are the ones who are most motivated to take ownership of their work and help the company prosper. AI can improve team collaboration, it can help to putting together a team that collaborates productively using the employee data gathered from performance and sentiment analysis, AI can recommend which employees would work best together, based on similar values, to achieve the desired outcomes.
Another factor that contributes to employee engagement is the learning and development initiatives offered by an organization for both professional growth and to obtain leadership positions in the company. Using predictive analytics, AI can identify employees with the most potential to fill those leadership positions, while also identifying at-risk employees who feel disengaged. These employees can then be recommended the necessary learning they must complete before they can qualify for a leadership position.
Intelligent advertising
Computer vision means that AI-driven personalised advertising is finally becoming part of the retail experience. (you may be interested to "The future of shopping: emotion tracking meets retail"). Microsoft announced a partnership with US supermarket chain Kroger to create the ultimate "connected store experience" with two pilot stores, one opening in Redmond and the other in Monroe, Ohio (near Kroger HQ).
Shelves in these supermarkets will ditch paper price tags in favour of real-time digital versions that also display promotions and nutritional information while working with Kroger's Scan, Bag, Go app to guide you through the store based on your shopping list. Cameras with facial recognition will be used to display you ads and promotions based on your age and gender or products suggested based on previous purchases.
Surveillance
Computer vision, as an area of AI research, has come on in leaps and bounds in the past few years. There are multiple applications for computer vision but one area that is concerning consumers and citizens, is automated video surveillance. This kind of computer vision is being put in drones that hover over large crowds, detecting potentially violent individuals.
Marketing
New approach is to use machine learning to mine unstructured data, it is very interesting the Uniliver approach. The company discovered that artificial intelligence and machine learning allowed the insight division to listen to what was being talked about in the public sphere. For example, at least 50 songs within the public domain had mentioned "ice cream for breakfast" at one point, and discovering the relative popularity of this phrase across various platforms revealed how machine learning could uncover emerging trends. Machine learning is capable of deciphering social and cultural chatter to inspire fresh product and content ideas that directly respond to consumers' preferences.
AIOps
The term AIOps stands for Artificial Intelligence for IT operations. Originally coined by Gartner in 2017, it refers to the way data and information from an application environment are managed by an IT team , in this case, using AI. Gartner's definition: "AIOps platforms utilize big data, modern machine learning and other advanced analytics technologies to directly and indirectly enhance IT operations (monitoring, automation and service desk) functions with proactive, personal and dynamic insight. AIOps platforms enable the concurrent use of multiple data sources, data collection methods, analytical (real-time and deep) technologies, and presentation technologies.
Since AIOps is an emergent space, the definition is highly fluid. But the core elements consist of: Machine Learning, Performance baselining, Anomaly detection,Automated root, Predictive insightsee cause analysis

Health
Precision Medicine: Genomic is the branch of molecular biology which deals with the structure, evolution, function, and mapping of genomes. It looks for the links to disease from the information obtained from the DNA.
When combined with AI, it is possible to spot cancer and some vascular diseases at a very early stage. Moreover, it can predict the health issues the patients might face based on their genes. Also, AI helps with medical parts machining thus reducing the chances of error in operation.

Autonomous vehicles
According to PwC estimates, 40% of mileage in Europe could be covered by autonomous vehicles by 2030. Currently, most companies are still developing the technology behind these machines. According to the US Department of Transportation, 63.3% of the $1,139 billion of goods shipped in 2017 were moved on roads. Had autonomous vehicles been enlisted to do the hauling, the transport could have been organized more efficiently, and the need for human effort vastly diminished. Machines can drive for hours without losing concentration. Road freight is globally the largest producer of emissions and consumes more than 70% of all energy used for freight. Every optimization made to fuel usage and routes will improve both energy and time management. The good news here is that there are already advanced tests of the technology. Volvo has recently introduced Vera, the driverless track aimed at short-haul transportation in logistics centers and ports. Its fleet of cars is able to provide a constant logistics stream of goods with little human involvement. In a related bid, US grocery giant Kroger recently started tests of unmanned delivery cabs, sans steering wheel and seats, for daily shopping. Bolder still are those companies (including Uber) testing their autonomous vehicles on the roads of real towns, while others build models running in sophisticated simulators.

Ethics AI
This past year has seen a rise in public scepticism around AI and rightly so. If all of these technologies are applied without rigorous ethical frameworks or with no input from the general public, we will continue to see applications that skirt privacy, ignore environmental and societal implications and even limit human autonomy. With this in mind, we continue to see the emergence of ethics committees, organisations and frameworks specifically for AI. In December 2018, a draft was published of the AI Ethics Guidelines produced by the European Commission's High-Level Expert Group on Artificial Intelligence.
This group, of which the Insight Centre for Data Analytics' Barry O'Sullivan is vice chair, has come up with several recommendations on a European level for development of trustworthy AI.
Trustworthy AI, it says, has two components:
1) it should respect fundamental rights, applicable regulation and core principles and values, ensuring an 'ethical purpose'
2), it should be technically robust and reliable since, even with good intentions, a lack of technological mastery can cause unintentional harm