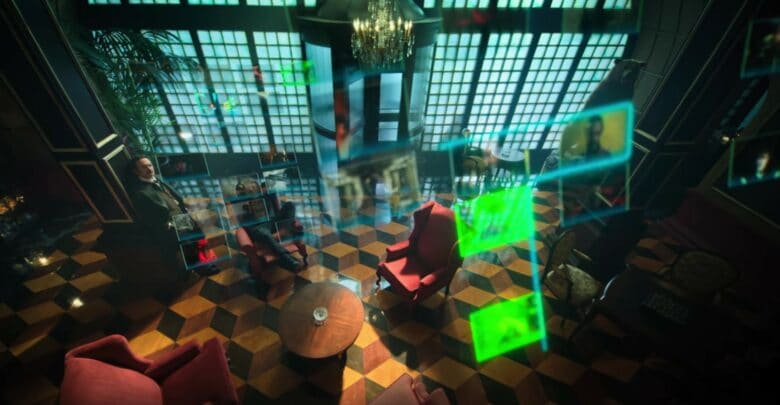 The first big thing in the cloud was Infrastructure as a Service where customers could provision virtual machines and storage all by themselves. The second wave of cloud was centered around data. From relational databases to big data to graph databases, cloud providers offered data platform services covering a wide range of offerings, the cloud was Platform as a Service. The next wave that would drive the growth of public cloud is artificial intelligence. Cloud providers are gearing up to offer a comprehensive stack that delivers AI as a Service.

The cognitive computing is a new term for a new age in which everyday things in life are infused with a certain intelligence based on their ability to self-learn.
About the world of customer engagement and self service the ability, to recognize the context and intent of a customer's need and then personalize that interaction comes from a mesh of technologies which have reached new levels of maturity in recent years. Natural language processing, machine to machine learning, semantic search and speech recognition have been infused with degrees of AI capability. The bots are not the only ones to be built from such capabilities, within the hierarchy of intelligent assistance, bots sit at the bottom of the digital food chain.
Both Facebook and Microsoft offer bot-building frameworks, Bots can be designed to understand the natural language, and this makes them cheaper and quicker to build. The bots are special because they act as concierges on top of messaging platforms which now attract massive mobile audiences.
The bots are a great way to extend the functional value of their favorite messaging platform. They can add value across the engagement cycle, provide information throughout a buyer's journey, enable the sale and payment of things and, after that, provide whatever ongoing support is required as a customer service tool.
Often built around the well-known functionality of a simple search box, the virtual assistant allows customers to engage in a conversational style, to understand needs and retrieve relevant content from the array of knowledge sources they are plumbed into. These solutions have been effective. In the context of customer service, demand for live assistance has been reduced dramatically as a result. As a final point on the different flavors of intelligent assistance, there is one more category that has to be mentioned. These are typically voiced-based assistants such as Microsoft's Cortana, Amazon's Alexa and Google's Assistant. Why is this flourishing? Voice is faster than text. Hands-free interaction is sometimes the only option. Adoption rates are increasing, more voice searches are happening, brands are starting to see these services as new ways to connect with customers, and voice can be embedded into devices that do not require screens.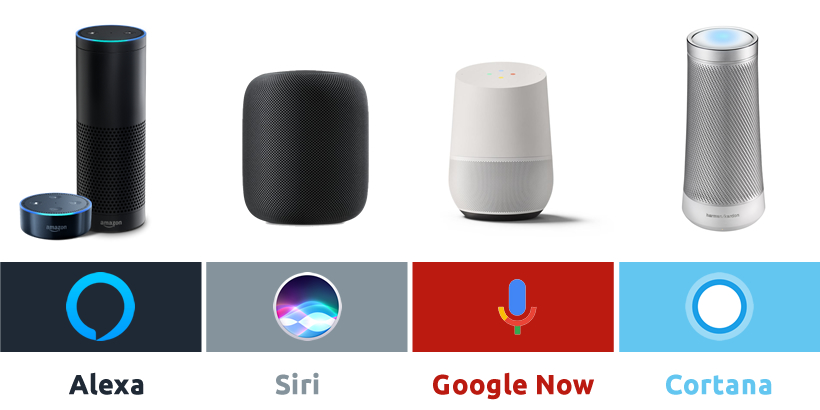 Microsoft AI solution allows to improve both self-service and contact center support building a virtual agent. Customers can interact conversationally with the assistant to solve common problems, support staff use the AI solution for instant access to a wealth of troubleshooting information, and the company gains deeper insights into common customer issues. On stage at last Microsoft Build event, Microsoft CEO Satya Nadella said that chatbots is the next big thing, will have "as profound an impact as previous shifts we've had."
Satya elaborates that this will put chatbots, which he calls "conversations as a platform", in the same category as past paradigm shifts like the graphical user interface, the web browser and the iPhone-driven adoption of the touchscreen. Facebook, Slack, and Microsoft have begun investing heavily in these so-called "conversations as a platform," with the promise of making booking a flight or buying a new shirt as easy as sending a text message. It's an important shift, as these interfaces have the potential to make computing accessible to non-technical users. It's a simple concept, yet it's very powerful in its impact. It is about taking the power of human language and applying it more pervasively to our computing.
According to Microsoft Conversations as a platform combines Microsoft cutting-edge speech research with the power of its Azure cloud to make it all possible. In China, Microsoft's Xioaice is a well-loved chatbot with 40 million users. Moreover by Skype you could use Cortana to plan a holiday without leaving the chat window.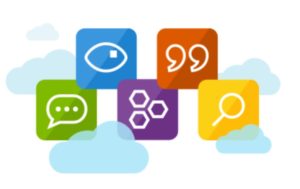 To help Customer and users the Microsoft Bot Framework: a toolkit of code and machine learning programs to let anyone build their own chatbot. By the Bot Framework you can build, connect, deploy, and manage intelligent bots to naturally interact with your users on a website, app, Cortana, Microsoft Teams, Skype, Slack, Facebook Messenger, and more. To give your bot some super powers, go beyond a great conversationalist to a bot that can recognize a user in photos, moderate content, make smart recommendations, translate language and more. Cognitive Services enable your bot to see, hear, and interpret in more human ways.
For example HP Inc. uses AI to transform its customer support experience, HP Inc. handles more than 600 million technical support contacts each year, and the company strives to make every single one a satisfying experience for the customer. To improve both self-service and contact center support delivery, HP built a virtual agent for customer service. Customers can now interact conversationally with the assistant to solve common problems, support staff use the Microsoft AI solution for instant access to a wealth of troubleshooting information, and the company gains deeper insights into common customer issues.
Other example is Macy's, Macy's recognizes that shoppers are increasingly turning to online and mobile channels to browse for merchandise and make purchases. To optimize the shopping experience, Macy's enhanced its website with a virtual agent based on the Microsoft AI solution. The virtual agent can take action to solve customer issues and transfer customers seamlessly to a live agent if necessary. The virtual agent is already answering more than one quarter of customer queries and Macy's plans to expand it to additional shopping channels.
Get started by trying the tools for yourself, or contact me to discuss new ways to digitally transform your business with AI and the cloud !

have a fun.