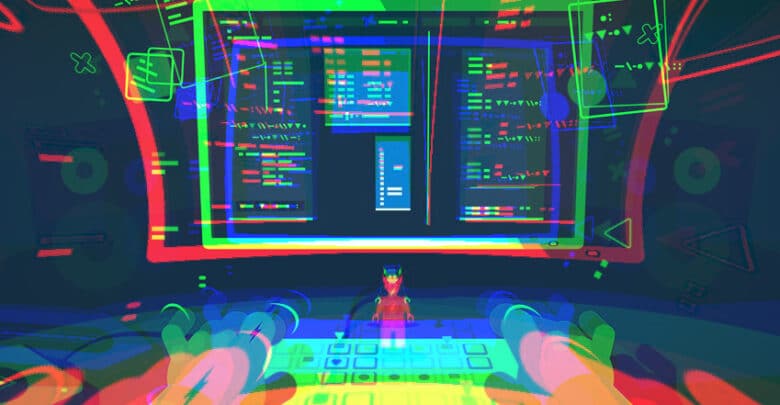 What is low-code?
Low-code is a way to design and develop software applications fast and with minimal hand-coding. It enables people to deliver value more quickly and more reliably. Using visual modeling in a graphical interface to assemble and configure applications.
Low-code describes a family of tools that helps developers create complete applications visually using a drag-and-drop interface. Rather than writing thousands of lines of complex code and syntax, low-code platforms allow users to build complete applications with modern user interfaces, integrations, data and logic quickly and visually.
Here's what a typical low-code development platform looks like:
A visual IDE: an environment for visually defining the UI, workflows, and data models of your application and, where necessary, adding hand-written code.
Connectors to various back-ends or services: automatically handles data structures, storage, and retrieval.
Application lifecycle manager: Automated tools to build, debug, deploy, and maintain the application in test, staging, and production. 
So low-code platforms make app development fast and simple, but not all low-code offerings are the same. Some focus solely on improving developer productivity, others focus on citizen development for simple use cases, other enables organizations to rapidly create high-impact solutions for their most complex business challenges.
Here is a possible low-code landscape: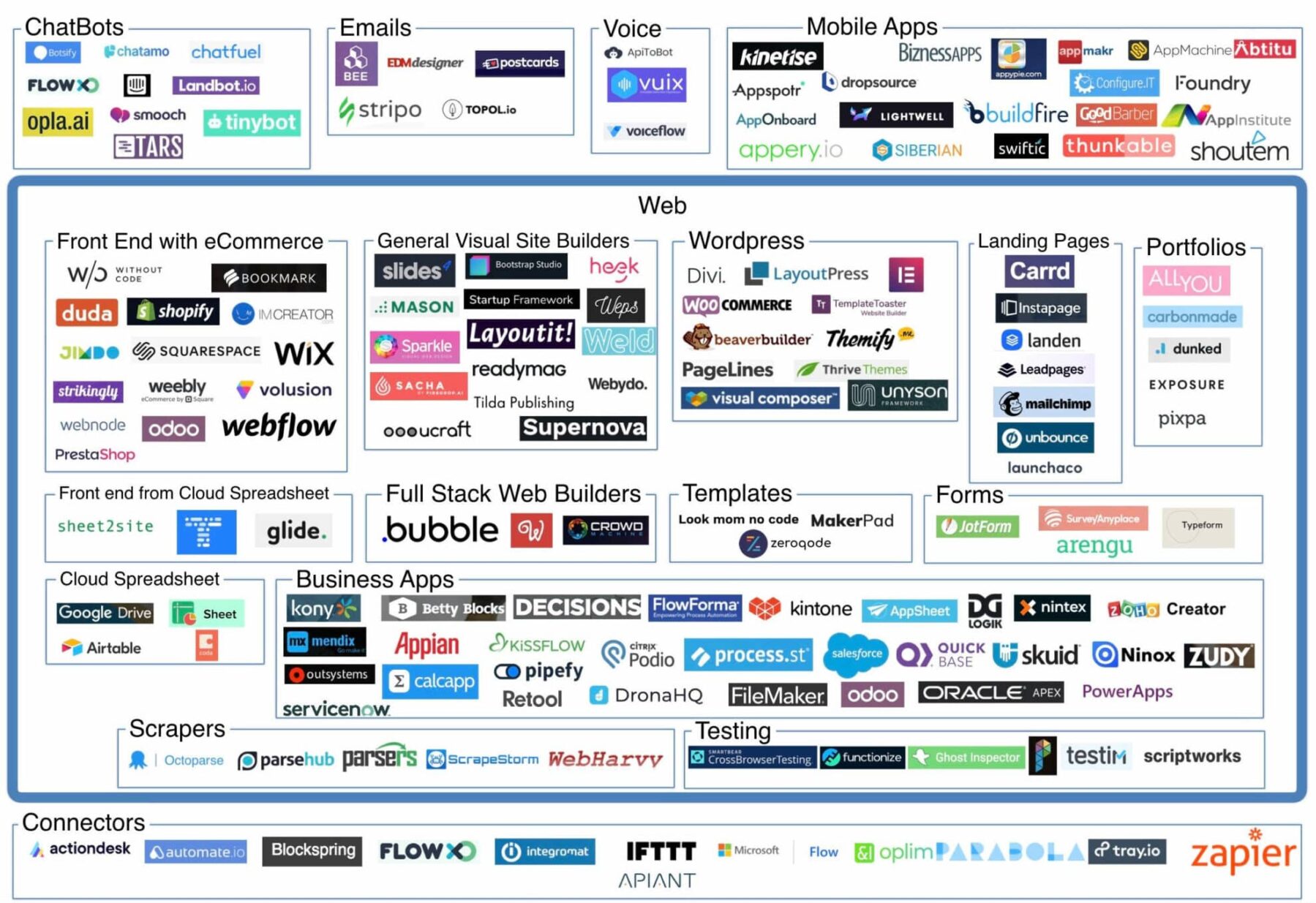 Some platform are more towards the no-code approach other are more low-code. Some platforms are orientred more towards developers and require coding for functionality while others platforms provide element libraries for web and mobile apps. Among them there are platforms to develop business apps like:
Mendix: is a high productivity app platform that enables you to build and continuously improve mobile and web applications at scale, it enables you to implement both Agile and DevOps best practices. Mendix offers both no-code and low-code tooling in one single fully integrated platform:
No code – Mendix provides a web-based visual app-modeling studio that is tailored toward business domain experts
Low code – an extensive and powerful desktop-based visual app-modeling studio is also provided, which is tailored towards professional developers and can be integrated with coding IDEs to extend capabilities
Outsystem: is a drag-and-drop platform with functionality you need for UI, business processes, logic, and data models to create full-stack, cross-platform apps. No lock-in ever, you can add your own code when needed.
ServiceNow: is a strategic application platform that democratizes development and enables everyone to build apps that automate processes across the enterprise. Now Platform empower anyone to extend and build modern workflow apps quickly. Supercharge the apps with better insights and AI-powered experience, it enables enterprises to quickly create powerful apps with seamless connectiv ity across people and processes delivering unique business solutions for employees and customers.
Salesforce: give your sales teams the power to build apps with to address CRM solution. With drag-and-drop you can create apps that automate business processes, the platform is language agnostic, allowing fully customized application development in your preferred language.
Microsoft Power Apps: easily build the business apps you need and extend or customize the apps you already use to make Office 365 and Dynamics 365 your own with powerful apps that span productivity and business data. Moreover you can customize SharePoint Online, Teams, and build apps on Dynamics 365 adding AI capabilities to your applications and processes.
Appian is a low-code development platform designed for businesses of all sizes. It enables users to build business process management (BPM) applications, additionally, it offers data and analytics for interactive reports and document management.
The platforms described above, together with those mentioned by Gartner magic quadrant's leaders (for low code) provide development environments that allow businesses to develop software quickly with minimal coding, minimizing the need for extensive coding experience. The platforms provide base-level code, scripts, and integrations so companies can prototype, build, or scale applications without developing complex infrastructures. You can use these tools to rapid application development with customized workflows and functionality.
Is low code just a trend or a solid business practice that will soon become de facto in application development?
I think that we're ready to answer that question, the low-code platforms represent the future !
The low-code platforms are ready to rapidly produce new, customer-centric applications in response to changing market and customer conditions. Morover the new applications are able to ensure consistent user experience, ensure data security, and simplify application management and maintenance.
Low code is going to solve the rapid application development that supports agile approaches and includes business users in the process for tighter collaboration and applications that are more relevant to customer need- Reguarding the challenge of simplification, security and maintenance the low code platform are going to show their value over time.
A low-code platform is an ideal solution when business users want to create their own applications.
I think that in the next years applications developed by low-code platforms will be easily customized and it will perform complex task without extensive customization..
Long life to you, low-code platforms !